Nissan Navara D40 (Euro) & Frontier D40 (USA) 2005-2015 Body Repair Manual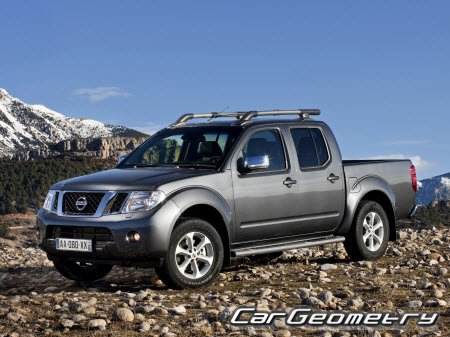 The factory repair manual for Nissan Navara (Euro) and Nissan Frontier (USA) 2005-2015 includes detailed descriptions of replacing various body components of the D40 model (Crew Cab & King Cab), as well as body dimensions and control points for the updated body of Nissan Navara D40. The updated series D40 was introduced in North America and featured changes such as new grille, bumper, headlights, rear lights, wheel arches, and rear doors.
This comprehensive manual provides information on body dimensions, control points, images of body component cross-sections, recommended materials, applicable welding types, methods, and locations. It also covers the areas and materials for applying sealants, soundproofing, and anti-corrosion compounds, as well as cutting directions and materials for installing new body elements. Additionally, it includes information on interior materials, their identification, and decoding.
The factory repair manual for the restyled Nissan Navara (Euro) and Nissan Frontier (USA) 2005-2015 is available in English. This valuable resource contains a wealth of essential information for both DIY enthusiasts and professional body repair shops working on Nissan Navara D40 series vehicles.
With the help of this manual, individuals can confidently perform body inspections and repairs, ensuring precise measurements and accurate restoration of the updated Nissan Navara D40's body structure. Whether for personal use or professional purposes, this manual serves as a reliable guide to effectively restore the body of Nissan Navara (Euro) and Nissan Frontier (USA) 2005-2015 models.
Data sample from the archive
Download Factory manual for body repair and body dimensions
Nissan Navara D40 (Euro) & Frontier D40 (USA) 2005-2015
Price: $25