Nissan Altima (L32) 2006-2012 Body Repair Manual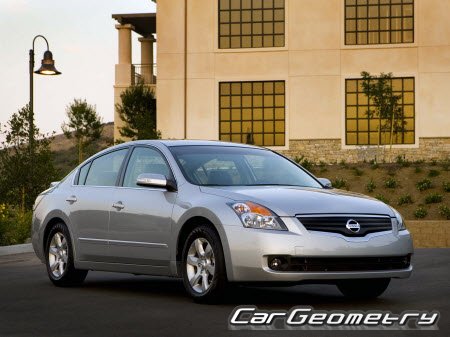 The factory body repair manual for Nissan Altima (L32) 2006-2012 is a comprehensive guide that provides detailed information and instructions for repairing the body of the vehicle. It covers the Sedan, Coupe, and Hybrid models of the Nissan Altima L32.
The manual includes descriptions of the replacement procedures for various body components, ensuring that repairs are carried out correctly. It provides accurate body dimensions and control points that are essential for maintaining the proper geometry of the Nissan Altima L32 body.
In addition to the repair procedures, the manual offers valuable information on the materials used, recommended welding types, methods, and locations, as well as guidance on applying seam sealants, sound insulation, and anti-corrosion mastics. It also provides insights into the areas and directions for cutting body elements for the installation of new components.
Furthermore, the manual covers the interior materials used in the Nissan Altima L32, providing their types, designations, and decoding.
Whether you are a professional working on body repairs or a DIY enthusiast, the Nissan Altima (L32) 2006-2012 (Sedan, Coupe, Hybrid) Body Repair Manual, written in English, is a valuable resource. It contains essential and useful information to help you properly assess and restore the body of the Nissan Altima according to the manufacturer's recommendations.
Data sample from the archive
Download Factory manual for body repair and body dimensions
Nissan Altima (L32) 2006-2012
Price: $25