Nissan 370Z (Z34) 2009-2019 (Coupe & Roadster) Body Repair Manual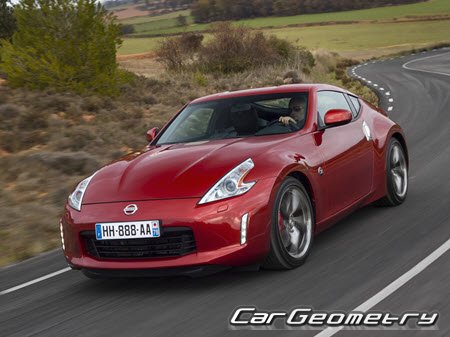 The factory manual contains body dimensions for the Nissan 370Z (Z34) 2009-2019 Body Repair Manual, including descriptions for replacing various body elements of the Coupe Z34C and Roadster Z34R, as well as body dimensions and control points for the body geometry of the Nissan 370Z.
The provided information includes body dimensions, control points, sectional images of body elements, materials used, recommendations for applicable welding types, methods, materials, and locations, areas and materials for applying seam sealants, soundproofing, and anti-corrosion coatings, cutting areas and directions for installing new body elements, interior material types, and their designations and decoding.
The Nissan 370Z (Z34) 2009-2019 Coupe Z34C and Roadster Z34R Body Repair Manual is available in English and contains a vast amount of extremely useful and necessary information for those involved in self-body repairs and for owners of body repair businesses working on Nissan 370Z vehicles.
Data sample from the archive
Download Factory manual for body repair and body dimensions
Nissan 370Z (Z34) 2009-2019 (Coupe & Roadster)
Price: $30